A pencil is a writing or drawing tool with a solid paint core wrapped in a sleeve, barrel, or shaft and the marks are made by physical wear, it makes the marks and leaves the traces of solid core material adhered to a piece of paper or the surfaces of other materials. Rich knowledge of the pencil's size can help you learn how to choose pencils. If you are planning to purchase a collection of suitable pencils for sale in the target country, it is necessary to learn various pencil size, which may be used in different countries or occasions.
1. The regular size of a pencil
1.1 7 inches size of pencil (19 cm)
In the long history of pencils, with the practical experience, people have found that the size of classic pencils should be made between 15 and 19 cm, which is the most suitable for writing and painting. Even cutting for many times, it still has a certain size to keep a comfortable holding position.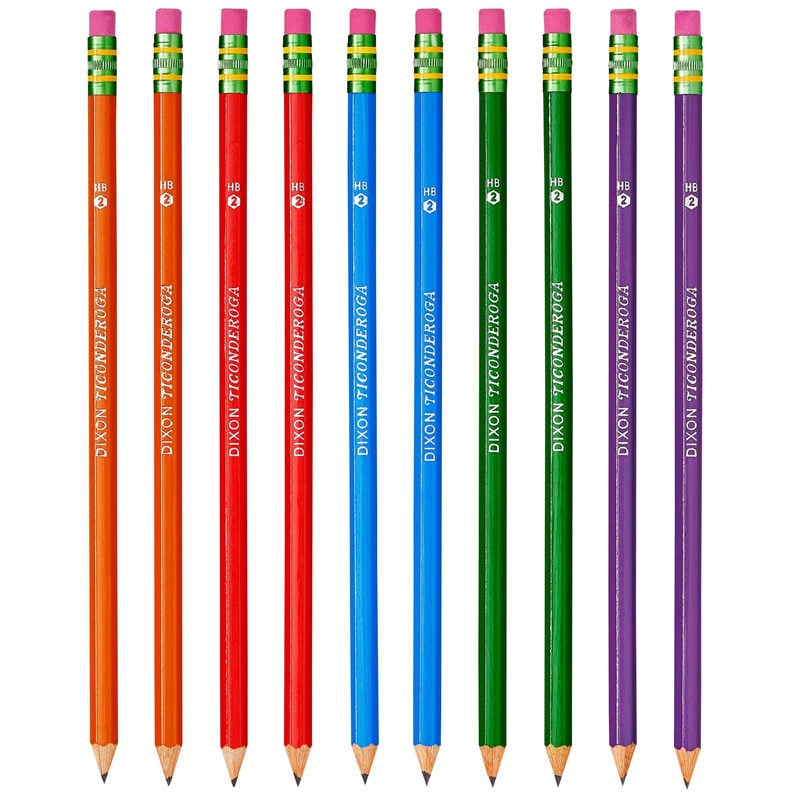 1.2 3.5 inches size of pencil (9 cm)
The reason why it has obviously shorter pencil size is because it is usually used in public places, such as libraries, churches, etc. This size of pencil is usually for public use, or often refused to used by users. If a pencil is used for a rather limited times, then it might be better to make it shorter. Like classic pencils, they are made with their own erasers.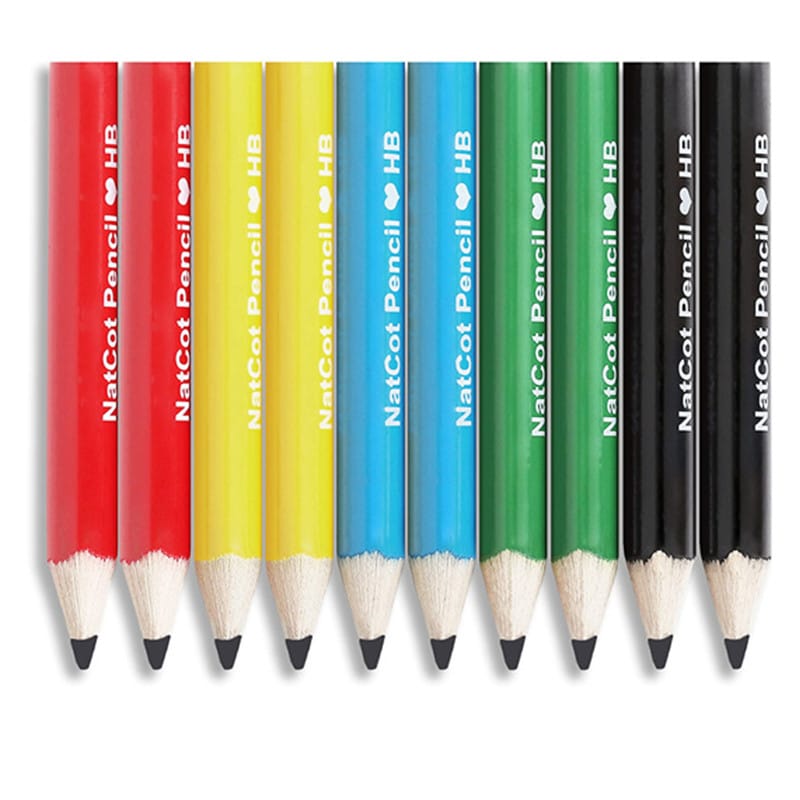 Factors that affect the size of pencils:
Generally speaking, the size of drawing pencil is shorter than the lead pencil. Producers of colored pencils will make pencils of different lengths, which are different from common pencils. There are many sizes of colored pencils: mainly divided into long style and short style. If using them for drawing or coloring, people will prefer shorter colored ones.
2. Different sizes of pencil lead core
The Graphite pencil lead is usually 2-3mm in size, but the best for writing is.2.5mm, which is less breakable and more resistant to falling. And the handwriting can be much clearer and kept for a longer time.
The size of color lead core is mostly 4mm thick, which is used for painting, graffiti. In addition, the lead core is soft, hard to break and easy to color. It has clear texture and can draw smooth and clear lines to meet the needs of painting.
3. The diameter of pencil size
The diameter of the pencil size is usually 8-10mm. It plays an important role in the comfort of writing and holding. Some people prefer thicker pencil size while others prefer thin ones. With thicker fingers, men may prefer to use thick pencil size, and the people engaged in drawing or architecture will use the thick and flat pencils.
4. The customization of pencil size
As for our pencils, we can help print logo, slogans and brand names in color to meet your customized needs to the greatest extent.
3.5-inch size pencil: It can be printed with 6-13 letters or 7-9 Chinese characters to ensure the maximum clarity.
7.5-inch size pencil: It can be printed with 8-18 letters or 10-14 Chinese characters, but it is best to keep it within 5 cm in length.
5. The shape of a pencil

Pencils have various shapes. At present, the main products are round, triangular, hexagonal and square. They have different advantages and disadvantages. For more information, see this article: the shape of a pencil.
6. Strange pencil size
Giant pencil:The huge pencil size is suitable for performing programs or being used as props. Of course, with the function of writing, it is usually 44 inches in pencil size, which can be used for quite a long time.
On January 30, 2008, Ashrita Furman exhibited his giant pencil, which is 76 feet (23 meters) long and weighs 18,000 pounds (8,200 kilograms). The center of graphite weighs more than 4,500 pounds (2,000 kilograms). He finished the pencil in three weeks as a birthday present for his teacher Sri Chinmoy. It is longer than the 65-foot (20m) pencil outside the Malaysian headquarters of stationery company Faber-Castell, and it was transported from Queens, New York, to the St. Louis Museum.
7. What kind of pencil size may be suitable for you?
Children in Grades 1 to 3 are suitable for using 3.5-inch pencil size. The hands of children are not strong enough, so it is suitable for them to use small pencil size, which are more durable and easy to grasp. Small pencil sizes are easier to attract children's attention and arouse their interest, and good for their enlightenment.
Most of the pencils used by middle-grade students are 7.5-inch long size, which are comfortable to hold. This pencil size fit their fingers, and can be done with delicate strokes and smooth writing, which meets the writing needs.
Adults use a wide variety of pencil sizes because they work in different fields and have different needs for pencils. The people engaged in hotel, conference and catering usually use black painted pencils with gilded logo in the shape of cylinder or hexagonal prism. This kind of pencil is more advanced, formal and suitable for such occasions.
The pencils are also used in lottery stores, educational institutions, schools, training agencies, gift shops and other industries or occasions. Meanwhile, the pencils can be seen everywhere and people can pick them up easily.
8.How many pencils do you need to circle the earth?
The circumference of the earth is about 40000 kilometers. Our factory was established in 1998, 24 years or 288 months ago. The monthly output of pencils in the factory is about 32 million. The length of a standard 7-inch pencil is 19 cm.32000000 × 288 × 0.19 ÷ 40000 ≈ 43.75.So Honeyoung pencil produced pencils that can circle the Earth for 43.75 times.
9.Choose different pencil size based on different needs
If you are looking for pencil suppliers, you should contact us or visit our website. Honeyoung Pencil can provide you with any kinds of pencil sizes you want. We can produce 25 million pencils a month. The 7-inch pencils we produced can circle the earth for 1.75 times. So, please choose us and we can help you enter the world of writing.